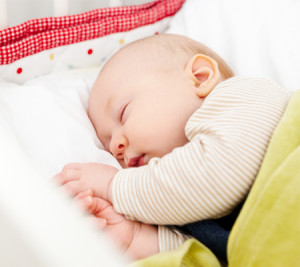 Today's baby monitors will often come with a video feature or movement sensors, so you can know exactly what your baby is doing while they're in another room (beyond just listening for any crying or fussing).
However, the traditional audio baby monitor is still a popular choice—and you have options.
Below we break down the various baby monitor types and why you may want to consider them.
Audio
High-sensitivity microphone for crystal clear sound
Long-range reception
Data encryption for added security
Video
Portable parent unit — see and hear baby from anywhere in the home
Screens are available in various sizes
Some models feature pan, tilt and zoom cameras
Night vision function — see baby clearly even in the dark
Some models have sleep tracking features which help with sleep training and awareness of how your baby sleeps
Wi-Fi capability on some models
Breathing/Movement Monitors
From monitoring breathing to tracking your baby's heart rate and oxygen levels, get the peace of mind from our variety of breathing/movement monitors that alert mom and dad if no movement is detected. Look for the one that best suits your needs.
Features vary from model-to-model and can include:
Contact or non-contact monitoring
Under-the-mattress sensor pads to track movement
Tracking baby's tummy movement
Trigger of sounds, vibrations on baby's device to stimulate baby if no movement is detected
Monitoring baby's sleep patterns, temperature and sleep positions
Cordless option — battery powered and completely portable
Wi-Fi capability as well as parent-unit monitor