Celebrate one of life's biggest moments
Help family and friends help YOU: share your wish list of the gear and goodies you REALLY want and need!
Why register at Babies"R"Us?
Get a $25 coupon*
when you add 25 items and sign up for emails.
Get a Baby Swag Bag
loaded with samples, coupons, and special offers.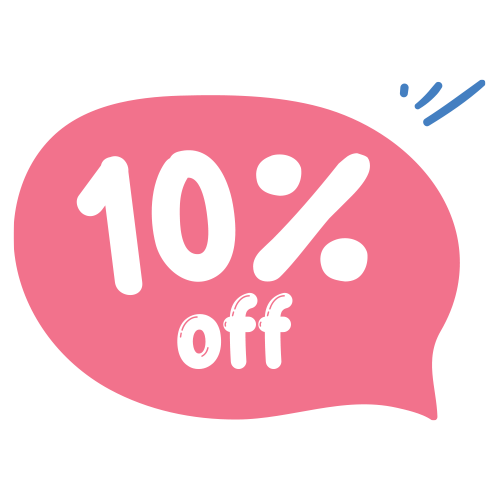 Enjoy a completion discount
for 10% off* remaining registry items.
(RClub members save 15% off** remaining items).
In-store assistance
to help you choose from our trusted baby brands.
*To use on your next purchase of $75 or more (before taxes). Valid in-store and online. Some exclusions apply, see coupon for details. Coupon sent to the email address associated with account.

**To use on remaining items on your Baby Registry. Valid in-store only and online. Some exclusions apply, see coupon for details. Coupon sent at month of event date to the email associated with account. Must be an RClub member 1 month prior to event date to receive 15% offer.
Have a growing family? Create a free Babies "R" Us baby registry to help family and friends help YOU with the best baby gear and top baby-care essentials you really want for your baby-to-be! Whether you're a first-time mom or dad or just getting ready to welcome another little one to the family, putting together a gift registry is a terrific way to make sure folks know what brands and specific items are on your wish list. Making a baby shower gifts registry can be lots of fun (and so helpful!) for soon-to-be-parents and a wonderful way to refresh a nursery for a second or third baby. You probably have lots of those registry essentials already in mind – now get ready to discover the baby registry items you didn't even know you needed!
Best baby registry practices
When you start choosing items for your baby shower registry, try to include a wide variety of baby gear and baby-care items in a range of prices so that invitees to your baby shower can choose a gift that suits their budget. That way, friends and family members can go in together to purchase some of the bigger-ticket items like strollers, travel systems, breast pumps or nursery furniture; or they can buy a few of the more affordably priced items, like diaper shirt sets, packs of receiving blankets, or bath toys. Share your baby registry wish list with family and friends so they (and you) can keep track online of what has and has not been purchased. First-time parents will need to include a wider variety and larger quantity of baby items for their brand-new little one. One the other hand, second-time or third-time moms or dads may wish to upgrade gear like car seats or high chairs or to restock baby clothing or other baby-care items that have been well-used. They may also need to acquire new items like double strollers, booster seats, or wagons that will help them care for older siblings in addition to the new baby.
Choose gifts for yourself, too
It's easy to focus on items for the new baby but remember to include maternity registry gifts and postpartum items on your baby registry, Canada! Top self-care gifts include universal gear like body pillows and parenting books, as well as gifts to pamper pregnant and postpartum bodies, like skincare products, belly bands, and nursing bras and apparel. Other terrific baby registry items that benefit both parents include quality diaper bags, baby carriers, bouncers, and activity centers that offer some hands-free time; nursery furniture like rockers and change tables; and peace-of-mind accessories like white-noise machines and baby monitors. Some of the smartest and best-loved gift registry items help reduce parents' workload: think breast pumps and milk storage products; food preparation gear like formula mixers, and food steamers and blenders; and cleaning gear like steam sterilizers for bottles, nipples and breast pump parts, and UV sanitizers for disinfecting pacifiers and small toys.
Baby registry checklist
As you compile your baby registry list, consider both the items you really need and the fun items that are nice to have. Registry must-have items include safety essentials like a car seat that will work for newborns, as well as a jogging stroller for daily exercise – this might mean registering for a travel system that combines the car seat and stroller. If you're creating a twins registry or already have a child at home, consider a double stroller so that everyone can ride along. Remember to select specialty healthcare items, too: a grooming kit for nail trimming, baby support for the bathtub, nasal aspirator, an easy-use infrared thermometer – even infant hearing protection for concerts and sporting events!
Baby Registry FAQs
What is a baby registry?
A baby registry is a wish list of baby-care gear and essentials that you need for your growing family; create your baby registry FREE at Babies "R" us and share it with friends and family to help them help YOU by buying the gifts you really want!
What are the top baby registry items?
Top baby registry items include essentials such as a car seat, stroller or travel system, crib, change table, playard, carrier, baby monitor, and breast pump; in addition to these big-ticket items, many baby registries also include baby-care basics like receiving blankets, sleepers, diapers, apparel, and grooming items, and fun extras such as toys, activity gyms, swings and other play items.
What items should be on a baby registry checklist?
A baby registry should include essential travel and safety items like a car seat, stroller, carrier, and baby monitor; sleep items like a bassinet, playard, or crib, and the appropriate bedding; feeding items like a breast pump or formula mixer and basic bottle set; and the basics of newborn apparel: diaper shirts, sleepers, onesies, sock, hats, blankets, and diapers.
How do I create a baby registry?
Create your FREE baby registry at babiesrus.ca/en/babyregistry – you'll get a complimentary baby swag bag, welcome offers, and all the help you need to choose the baby items that are right for your growing family; when your wish list is complete, share it with family and friends to help them help YOU with the gifts you really need and want!
How does a baby registry work?
A baby registry is essentially a wish list for growing families: the parents-to-be choose the gear and other baby-care items they want and need, and the list is updated as friends and family purchase the requested items as showers or welcome gifts.
Where should I make my baby registry?
Babies "R" Us Canada is a great place to register for your growing family: with more than 80 locations across Canada, your friends and family can drop by their local store to make a purchase or buy online; and it's easy to manage your Registry to keep it all up-to-date and get the baby-care essentials you REALLY want and need.
What am I forgetting on my baby registry?
You might be forgetting healthcare items like an infrared thermometer, nasal aspirator, or nursery humidifier; self-care items to treat and protect post-partum skin or improve lactation; or off-season items like a fleece blanket or UV stroller shade.
When should I start my baby registry?
It's never too early to think about the gear and baby-care items you want to have on your wish list; ideally, your registry will be complete several weeks before any baby shower friends or family might have planned for you and will have a wide variety of items so that guests might go in together on big-ticket items or choose more affordable items to suit their budgets.
What is the purpose of a baby registry?
A baby registry is basically a way to help friends and family help YOU: when they buy an item from your registry, they know for sure that it is one you both need and want – something you'll use and enjoy with gratitude.
What do you actually need for a baby registry?
A baby registry is deeply personal: it includes the gear and baby-care items that your family really wants and needs; it could be as simple as a car seat, stroller, and diapers, or it could include a wide variety of items for travel, feeding, diapering, grooming, safety, nursery décor, baby toys and more.
What should you not put on your baby registry?
Your baby registry is deeply personal: you know best what you feel you need and want for your growing family, but do try to provide a variety of options and price points for friends and family so that they can buy according to their budgets; also, be gracious in accepting gifts that might not have come from your registry – it's a wish-list and a guideline only.
Is it rude to share your baby registry?
You can share your baby registry with anyone who asks, and most online registries are searchable by name; however, modern etiquette suggests that you not provide the info unsolicited – friends or family members who are hosting a baby shower for you are the best people to pass on your baby registry information to guests.